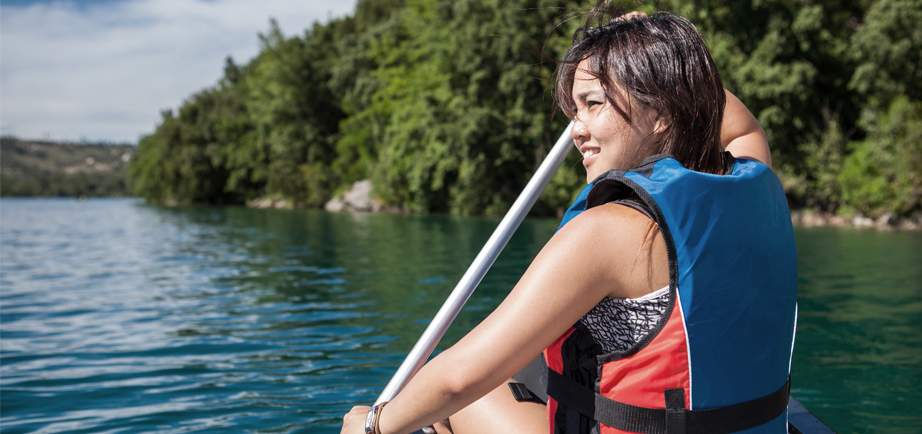 Shawnee River Trips
Take a Trip Down the Delaware River
Changing the way you explore the Delaware River
Shawnee River Trips provide outdoor adventures which include: rentals of rafts, single and double kayaks, sit-on-top kayaks, canoes, and fishing trips. With the 70,000 acre Delaware Water Gap National Recreation Area and the historic Delaware River just on the edge of Shawnee's property, Shawnee River Trips is the key to adventure. Contact us today to find out more or hear about many other fun things to do in the Poconos region of Pennsylvania. - 570.424.4000 x1464
Shawnee River Trips offers a great way to experience the wild and scenic Delaware River. Whether all day or just a few hours, a trip along the Delaware River will be a memorable time.
RIVER TRIPS BROCHURE

FISHING TRIPS BROCHURE
• 3-Mile Trip: Smithfield Beach to Shawnee
• 6-Mile Trip: Shawnee to Portland or Smithfield Beach to Kittatiny
• 9-Mile Trip: Smithfield Beach to Portland
Canoe or Raft
• 1-10 people - $38 per person
• 11-20 people - $35 per person
• 21+ people - $30 per person
Single Kayak
• $42 per person
Tandem Kayak
• $40 per person
Non-profit pricing available upon request.
Rates are per person. Rates include paddles, life jackets and insurance. Minimum of two people in a canoe. Minimum of four people in a raft. 3rd person in a canoe is $10. 5th and 6th person in a raft is $25 per person.
Hourly Boat Rentals
(Only available 3:00pm-7:00pm)
Time is precious, but there is nothing more memorable than taking time to paddle on the Delaware River. These hourly rates are a great opportunity to fit a relaxing time on the water at the end of a busy day.
Canoe $20 per hour
Kayak $20 per hour
Tandem Kayak $30 per hour
Sit-on-Top Kayak $15 per hour
Advance reservations encouraged - 570-424-4000 x1464
Hours (during season):
Seven days a week
9:00am - 2:00pm rafts
9:00am - 6:00pm canoes, kayaks, double kayaks, sit-on-top kayaks, mountain bikes
3:00pm - 7:00pm hourly boat rentals
After submitting a booking request below, we will call you to confirm and provide you with any additional information you may need for your Shawnee River Trip. Thank you!