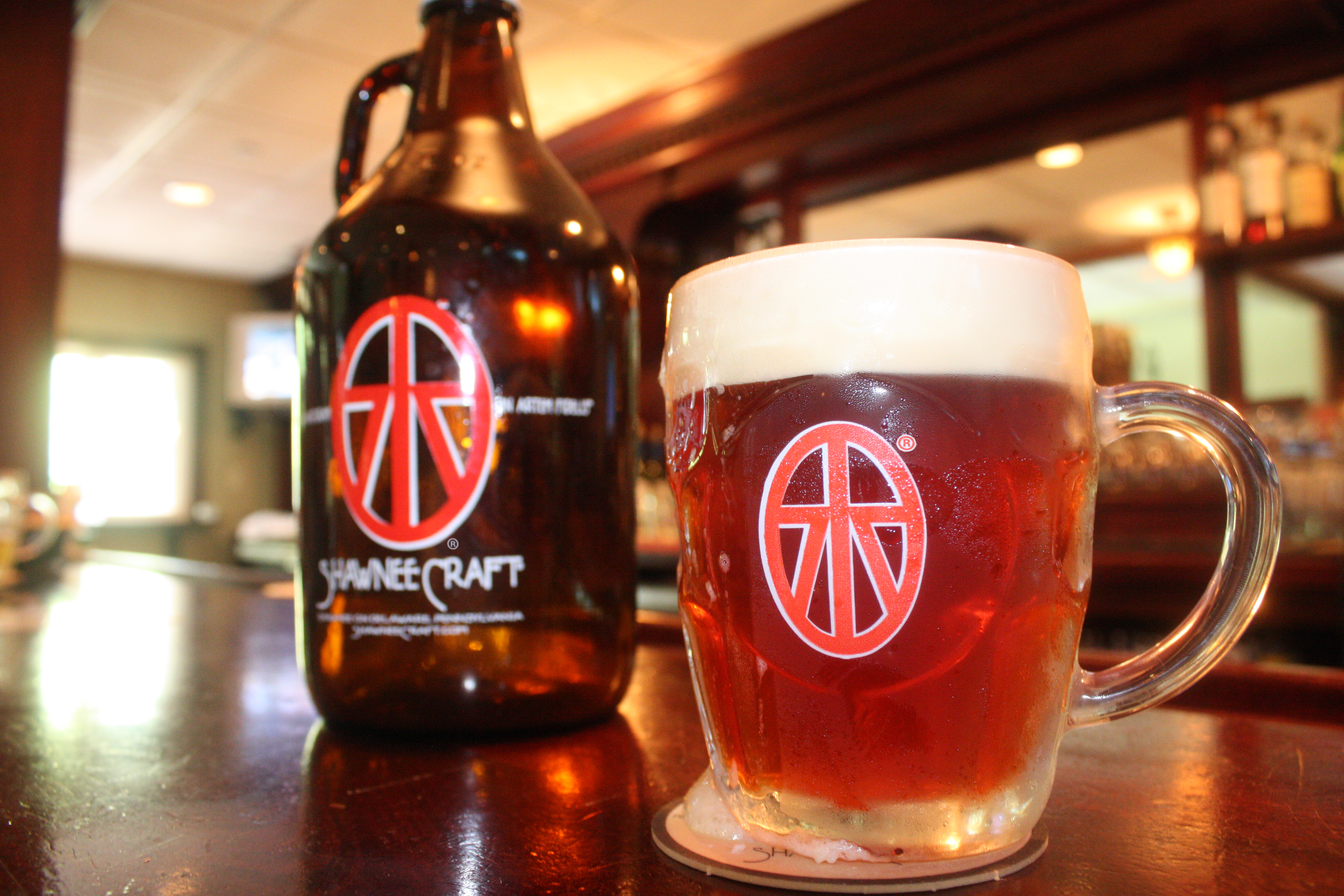 ShawneeCraft Beer
Fidelis in Naturam, In Artem Fidelis.™
Latin for "True to nature, True to the craft.™", our company's motto and everything we do holds fast to this credo.


Piping Hot Pizza in the Tap Room
Our delicious pizzas pair perfectly with our handcrafted beer. Grab a refreshing ShawneeCraft and a quick bite to eat! Our brewery pizza menu offers four different types of pizza and a jumbo pretzel. It's the perfect place to enjoy a casual meal with friends and family while tasting our unique ShawneeCraft beer.
Brewery Tours And Tap Room Hours
Experience a taste of ShawneeCraft®. Tours start in the main lobby of The Shawnee Inn and Golf Resort.
Brewery Tours - Wednesdays, Thursdays, Fridays, and Saturday at 4 pm, plus Saturday and Sunday at 12 noon.
Get the 'Craft on Draft, right where it's made!
570-213-5151
Tap Room Hours - Friday 5pm-10pm, Saturday 1pm-10pm, Sunday 1pm-5pm. Food and Live Music every Friday and Saturday evening. Open Mic and Trivia Night is on Thursday nights 6:30-9:30 pm--unless otherwise noted on the events calendar.