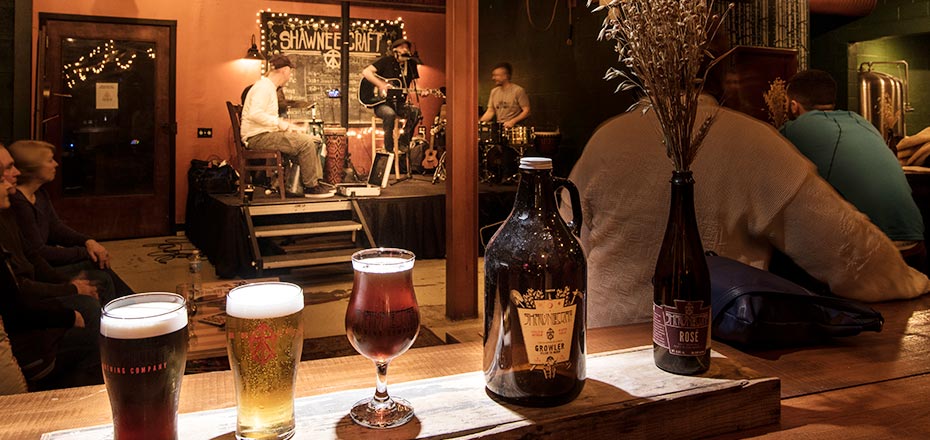 Fidelis in Naturam, In Artem Fidelis.™
Latin for "True to nature, True to the craft.™", our brewery's motto and everything we do hold fast to this credo. Learn more about this by attending a Brewery Tour!
Tap Room Hours
Thursdays and Fridays 5 – 10:00 pm
Saturdays 1 – 10:00 pm
Sundays 1 – 5:00 pm
The Tap Room offers up to 10 handmade ShawneeCraft beers on draft! We also offer cans and bottle aged beers, local wines, and ShawneeCraft merchandise for sale.
Experience a taste of ShawneeCraft®. Tours start in the main lobby of The Shawnee Inn and Golf Resort.
Brewery Tours
Wednesdays, Thursdays, and Fridays at 4:00 pm
Saturdays at Noon and 4:00 pm
Sundays at 12:00 Noon
Brewery Tours begin in the Lobby of the Shawnee Inn. From there, the walking tour begins and works its way outdoors through the resort grounds and into the Brewery. No advance reservations required for the public tours listed above. Tours are complimentary and include a 6 oz sample beer. The tour is approximately ¼ mile walk and lasts approximately 30 minutes.
Private tours are also available for groups of 8 people or more for $10 per person. Advance reservations are required. Get the 'Craft on Draft, right where it's made!
570-213-5151
Sunset Yoga
Sunday, July 2 6–9:00 pm
Join our new Summer event of bringing you two ancient traditions that enlighten your spirits and challenge your balance. We'd like to refer to is as Shawnee Craft's Sunset Yoga! This relaxation and chill evening will be outdoors on the Front Lawn of the historic Shawnee Inn overlooking the majestic Delaware River.
The event will feature an hour yoga class and registration will begin at 5:45 pm. Yoga class will start at 6:15 pm sharp. Soothing live acoustic music will be provided by Andrew Moses. There will be a food vendor and a ShawneeCraft beer tent along with the evening's natural sunset!
Book Sunset Yoga

Beercation
We have bundled the perfect package of handcrafted beer and outdoor enthusiasm together just for you. It starts with delicious ShawneeCraft beer on Friday night. Stay at the historic Shawnee Inn Friday and Saturday night, enjoy live music in the Tap Room Friday night with dinner and 2 beers, and wake up to a full hot breakfast both Saturday and Sunday morning. That's not all! Choose between a guided hike on the Appalachian Trail or a River Trip on Saturday followed by a 4 course Beer Dinner with accompanying beer samples plus a parting gift!

Book a Beercation
Open Mic and Karaoke
Thursdays from 7 – 10:00 pm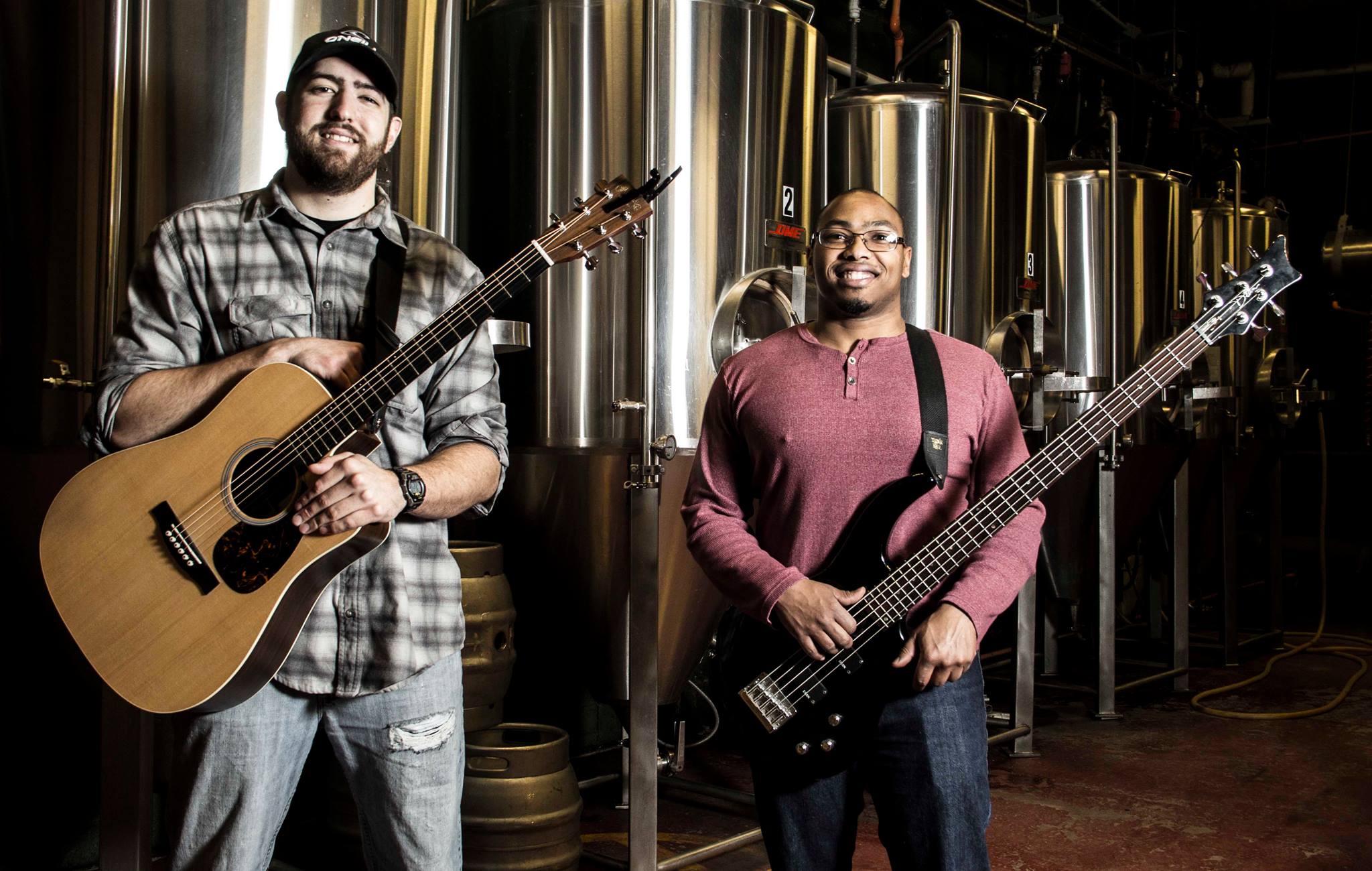 Live Music
Fridays and Saturdays from 7 – 10:00 pm
Check out the Brewery's facebook page to view event calendar with scheduled bands for Rhythm and Brews, beer releases, beer dinners, and other happenings!
Beer Dinners
Friday, August 25, 2017 Beer-to-Farm Dinner
On the Shawnee Island farm field located in the heart of the Inn's 27-hole championship golf course. More details coming soon!
Friday, October 20th, 2017 Octoberfest
In the River Room Gastro Pub. More details coming soon!
Piping Hot Pizza
Our delicious pizzas pair perfectly with our handcrafted beer. Grab a refreshing ShawneeCraft and a quick bite to eat! Our brewery pizza menu offers four different types of pizza and a jumbo pretzel. It's the perfect place to enjoy a casual meal with friends and family while tasting our unique ShawneeCraft beer.
Contact Us
ShawneeCraft Brewing Co is located in the heart of our resort grounds, in the repurposed ice area building.
570-213-5151 x1016 (Bar x1296)