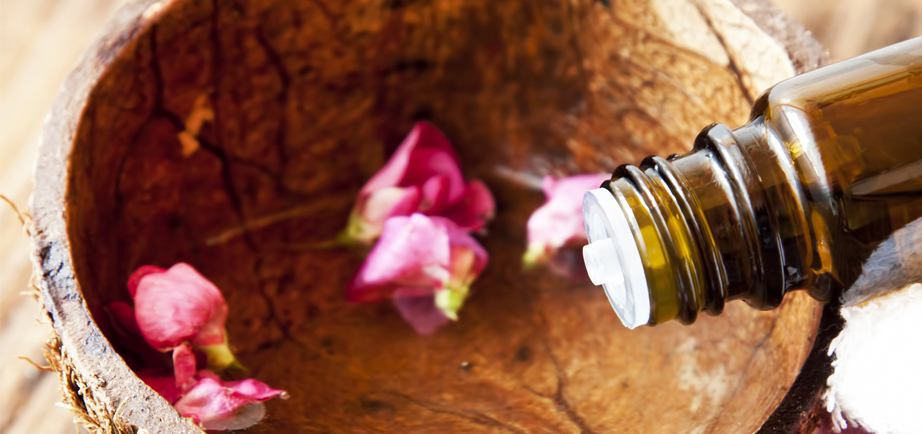 Spa Shawnee and Salon
For the best spa experience in the Poconos, consider Spa Shawnee at The Shawnee Inn and Golf Resort. Considered the premier spa getaway in PA, The Shawnee Inn and Golf Resort is the place to be in the Poconos for Spa vacations. Spa Shawnee and Salon is a wellspring of relaxation. Sheltered within a tranquil landscape in Northeast Pennsylvania, it is a place where guests can find space to close the door on their daily lives and open themselves to their inner peace. Our 3,200 sq. ft. facility is open seven days a week, and features three single massage rooms; one couple's massage room, a hydrotherapy room, an esthetics room, a relaxation room, a full salon, manicure/pedicure stations, shower facilities, and lockers to store your personal items.
Our resort's spa treatments are inspired by ancient traditions of Eastern and Western cultures. By only using the best all-natural and organic products on our spa guests, Spa Shawnee captures the essence of spa treatments the way they were meant to be experienced. Complementing this with the philosophy that everything placed on the body goes into the body, it is not hard to understand why we place product purity on such a pedestal.
Spa Shawnee and Salon Hours: Open 9:00am-5:00pm, 7 days a week and by appointment from 5:00pm-7:00pm.
Treatments & Services
Spa Shawnee and Salon's menu features treatments that focus on purifying the mind, body, and soul. Please review our full spa menu for exciting treatments and tailored spa resort packages. Our menu includes treatments and packages specifically designed to both target trouble areas and rejuvenate your entire body.

Download Spa Shawnee's Brochure
Spa Packages

More Details

Pampered Away for a Full Day

(Approximately 5 hours)
Swedish Massage, Signature Facial, Classic Manicure and Pedicure and choice of exfoliation.

Half Day Delight

(Approximately 2.5 hours)
Swedish Massage, Signature Facial and choice of exfoliation.

Stress Breaker

(Approximately 1.5 hours)
Mini Facial, Upper Body Massage, Steam and Hydro Capsule.

Quick Escape

(Approximately 1.5 hours)
Mini Facial or Upper Body Massage, Classic Manicure and Pedicure.

Massage Therapy and Body Treatments

More Details

Shawnee Swedish

Nothing says "Welcome to Spa Shawnee!" more than this classic Swedish technique. Relieves tension, soothes muscles, and promotes an overall sense of peace and relaxation.

Deep Tissue

Release toxins from muscles and get blood and oxygen circulating properly.

Hot River Stone Massage

Smoothed by the river's currents, heated stones are used to re-balance your energy centers and get back in touch with Mother Nature.

Mixology

Create your own customized treatment based on your individual needs; the best combination of massage, stretching, and aromatherapy.

Farm-to-Spa Table Body Wrap

A Shawnee exclusive! We will prepare your skin with gentle sugar exfoliation; then wrap you in an organic mask with wellness enhancers grown from our very own Shawnee Island Farm.

ShawneeCraft® Beer Wrap

Cocooned in an all natural beer and mud wrap, detoxify, moisturize, and nourish your skin, increase blood flow, and balance your skin's PH level. Leave your mind in a deep state of peace while you receive a head and scalp massage.

Signature Mixology

This hands-on facial includes an evaluation of your skin's specific needs and tailored with all-natural and organic ingredients.

Depuy's Anti-Aging

The ultimate in luxury and pampering to renew your skin's texture and eliminate unwanted lines; giving you a youthful feeling.

Radiance

Let us work our magic on you. This gentle, nourishing treatment will help you to achieve a healthy and radiant glow.

Deep Pore Cleansing

A deep cleansing facial with a soothing mask to calm the skin and reduce inflammation, achieving a clearer complexion.

Back Facial

Treat your back with this unique and essential treatment for targeting problematic areas or just to show off your radiant skin for those special events.

Treatments for Two

More Details

Choose from our massages or body treatments to share with a friend, family member or that special someone for a fully relaxing and centering experience.

Swedish Massage
River Stone Massage
Deep Tissue Therapy
Farm-to-Spa Table Body Wrap
ShawneeCraft Clay or Mud Wrap
Reflexology

Not available with hydrotherapy.

Herbal Sea Salt Glow

While you lay on our hydrotherapy bed, our therapist will exfoliate your skin with our homemade herbal salt scrub. Wonderful properties of mint, lavendar, rosemary and oregano, gathered from our own garden will calm, detoxify, and soothe your skin. Hydrotherapy showers will rinse off your body within the capsule to leave your skin soft, supple and detoxified.

Luscious Sugar Scrub

Sugar, ah honey, honey! This treatment makes you want to get up and sing! Our homemade scrubs are loaded with luscious sugar to gently exfoliate, along with foods from our garden depending on the season. Among others, try Pumpkin in the fall, Cranberry or Maple during the cold winter, or Mojito to celebrate summer. Lay in the warmth and privacy of the enclosed capsule and drift away while the therapist performs a scalp and head massage. Hydrotherapy effectively rinses off the body to finish this treatment with an "Ahhh..."

Manis and Pedis

More Details

Signature Pedicure

Be prepared to be revived with a heavenly foot exfoliation and a nourishing and hydrating foot bath, followed by a warm deep foot massage, organic nourishing mask, and paraffin dip.

Enlightened Hands Manicure

Treat your "paws" to a little pampering. Relaxing massage, nourishing mask, and paraffin dip is an easy and quick way to de-stress.

Classic or French Mani/Pedi
Nail Polish change
Add-On Stone Foot Massage
Paraffin Dip

Full Service Salon

More Details

Our full service salon welcomes men and women for a wide range of beauty services, including:

Shampoo, Cut and Blow Dry

Flat Iron, Curl, Crimper, Braid or Up-Do Styling

Yeast of Eden Deep Conditioning Beer Treatment

Organic Hair Color, Permanent and Highlights

Organic Hair Perm Solution


Mustache, Beard Trim

Waxing: Brow, Lips, Chin, Arms, Legs, Bikini and Back

Bridal and Special Occasion Services

Make-Up Services

Appointments
Our dedicated spa team is here to help you create a customized spa experience. We recommend that you make your reservations well in advance of your arrival. The spa is typically very busy, so please note that it may be more difficult to arrange for services on the day of your arrival.
Please be prepared to provide a valid credit card number at the time of reservation to hold your appointment. All spa services are subject to availability. Prices and service selections are subject to change without notice.
Call 570-424-4000 x1438 for more details or to make an appointment.
Products
Now Selling Zuii Organic Cosmetics, Morrocan Oil, and Éminence Organic Products!