A Singular Destination For Meetings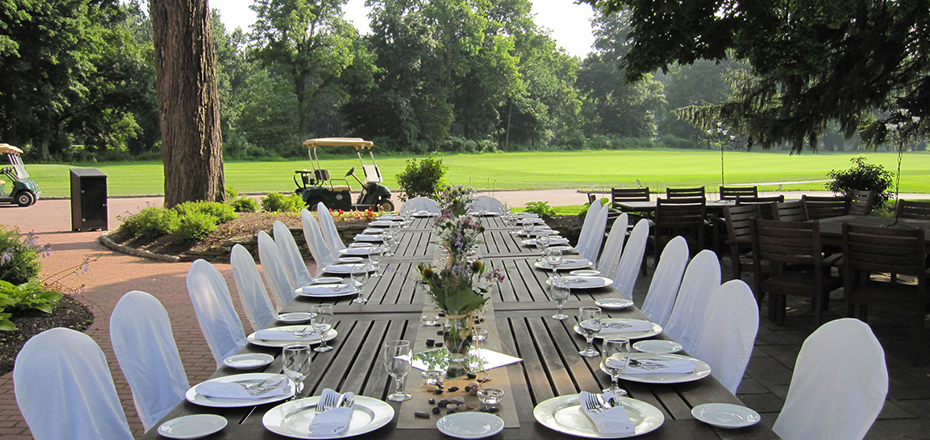 If you are looking for a Pocono Mountain meeting destination, Shawnee's conference facilities are extensive and flexible. With a dozen conference spaces of varying sizes, The Shawnee Inn is experienced at accommodating corporate and social functions, from the intimate and casual to the grand and formal. Our largest room can accommodate banquets of as many as 300 people. Discover a unique setting for your meeting in the Pocono Mountains.
Meetings At Shawnee
The decision where to hold your next meeting or event is critical. The setting is almost as important to its success as the people attending. Most meeting locations offer a pleasant venue with a standard coffee break and tables and chairs aligned properly. Break out of that mold with a resort that embraces creativity and innovation. We want to help you look at your organization in a different way; catch a glimpse of a team member in a new light or challenge your creative energy.
The Shawnee Inn and Golf Resort is three miles off Interstate 80, centrally located in Allentown, New York, and Philadelphia. Our convenient Tri-State location makes us the perfect destination for a meeting or special event and we haven't even started to talk about our creative atmosphere and unique environment.
Environmentally Responsible Meetings
The Shawnee Inn and Golf Resort is committed to reducing its carbon footprint and assisting organizations in planning environmentally responsible meetings. Please review the highlights of our efforts to preserve Mother Earth. We are proud of our programs and have been awarded several honors for the green practices we have initiated.
Team Building At Shawnee
It is important in your organization that you not see team building as a waste of time. It should be a time to create cohesion between your team members. Team Building should be thought more as team togetherness or team discovery. At is at some of these moments (during team events) that a bond is created that could not be created in the work environment.
At the historic Shawnee Inn and Golf Resort, team building is really just about that – building up your team. We specialize in creating an atmosphere where each of your attendees can relax and learn what is important about being part of a team; shared goals, a deeper sense of commitment, understanding your reliance on one another and making sure you are having fun.