Play A Legendary Course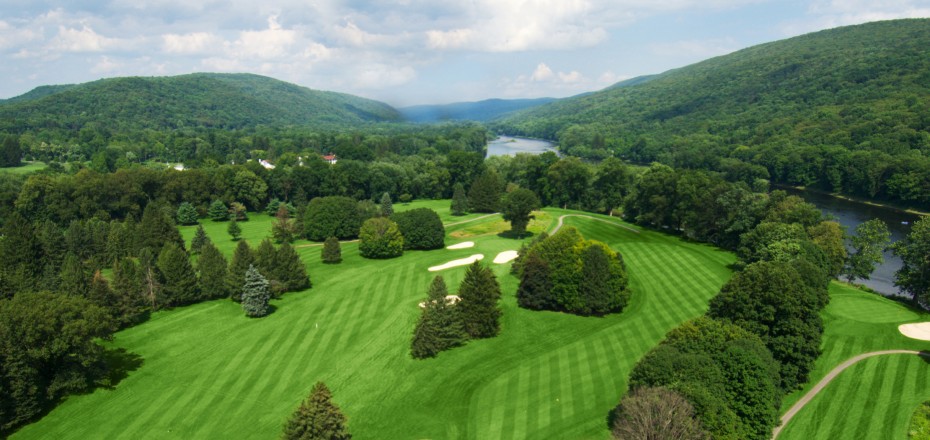 Famed Architect A.W. Tillinghast's first-ever design, 24 of Shawnee's 27 holes are located on an island in the middle of the Delaware River. Shawnee is classically designed and is uniquely flat in comparison to the rest of the courses located in the Pocono Mountains. Located on the grounds of The Shawnee Inn and Golf Resort.
The Shawnee Course is now open for the 2017 season.
Rates
Opening Day – April 22
Mon – Fri $25 per person | Sat & Sun $40 per person
April 23 – November
Mon – Fri $65 | after 1:30 pm $45 | after 4:30 pm $25
Sat & Sun $90 | after 1:30 pm $60 | after 4:30 pm $35
Early Twilight and Twilight start times will vary on time of season
Book A Tee Time: Call 570-213-5060
Golf Shop Hours of Operation
7:00 am to 6:00 pm