Sharpen Your Swing At Shawnee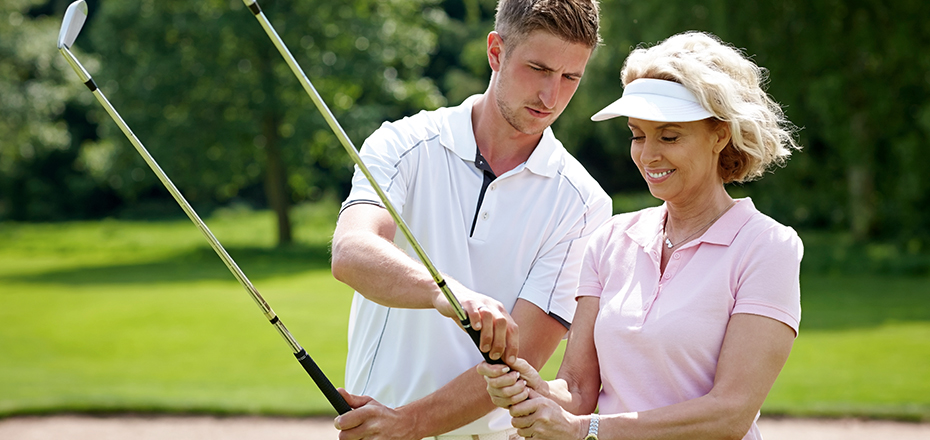 Professional Staff

Brian Bergstol
Head Teaching Professional
Brian has been instructing at Shawnee for 7 years, with 2 more years as Nike Junior Camp instructor while he was in college. In addition to being an instructor, Brian is also an accomplished golfer. He was a 2-time Middle Atlantic States Junior Tour player of the year, and a 3-time All-American at Moravian College, where he was voted the Most Outstanding Athlete in his graduating class and holds both single season and career records for the college, as well as having the lowest scoring average in the nation in 2007. Upon turning professional he qualified and played in the U. S. Open in 2008 at Torrey Pines in San Diego, CA. He also won on the NGA Hooter's Tour, and finished Top 5 on their money list in 2010. Through his time as a golfer and instructor he has had the opportunity to learn from the best players in the world, as well as spend time with Ted Sheftic, Fred Brown, and Rick McCord who are nationally recognized as Top 50 Instructors.
Individual Instruction
$300 Series of Four (paid in advance)
$90 One hour with professional staff
$110 One hour with two students
$140 9-Hole playing lesson
Lesson, Links, & Lunch
One-hour lesson
Nine holes of golf
Lunch at the Halfway House
$110 per person (2-3 students)
Registration Information
If you are interested in a private lesson or in any of the schools,
call Jason Hartline at 1-800-SHAWNEE (742-9633) ext. 1480
ShawneePro@ShawneeInn.com
A credit card is required to guarantee golf instruction and reservation.
PGA Junior League Golf
PGA Junior League Golf is open to any child 13 & under. Athletes will get to play with their friends and receive coaching from a PGA Professional. The program is fun and open to players of all abilities.
Participants receive:
• Team jersey, t-shirt and bag tag
• Pre-Season Meet and Greet
• 7 practice sessions and free range balls
• 6 regular season matches
If you have any questions, please contact Joseph Manley, PGA, at 570-223-2000. Click here to register.
Nike Camp
Nike Jr Golf Camps in Pennsylvania return to Shawnee Inn and Golf Resort! Enjoy great instruction from Shawnee's PGA staff and fantastic golf at what Golf Digest hailed as one of 'America's All-Time Greatest Courses.' Campers stay two or three per room at the Delaware Lodge just steps from the practice facility. Please see Nike Junior Golf Camps, Shawnee Inn for more details and registration.
Cancellation Policy
A credit card is required to book all golf instruction. No charges will be made for cancellations made 10 days prior to the date of the lesson. Any cancellations within 10 days of the lesson will receive a credit to rebook for another date(s) during the current season; in addition, a $75 processing fee will be added to the bill for all Full-Day schools.
Golf School
2 Day Golf School
Includes video analysis, breakfast on the second day, lunch daily at the River Room Gastropub or The Gem and Keystone Brewpub, all range, greens and cart fees, 6 hours of full swing instruction, one-night lodging, club fitting
9 am–12 pm Full Swing/Short game instruction
12 pm–1 pm lunch
1:15 pm–3:30 pm On-Course instruction (additional $40 per student)
Weekend package includes two nights.
| | |
| --- | --- |
| Midweek | Weekend |
| $595 single | $834 single |
| $1080 double | $1380 double |
| $1377 triple | $1704 triple |
3 Day Golf School
Video analysis, breakfast the second and third day, lunch daily at the River Room or Gem and Keystone, all range, greens and cart fees, 9 hours of Full Swing/Short Game instruction, two nights lodging, club fitting
9 am–12 pm Full Swing/Short game instruction
12 pm–1 pm lunch
1:15 pm–3:30 pm On-Course instruction (additional $40 per student)
| | |
| --- | --- |
| Midweek | Weekend |
| $951 single | $1075 single |
| $1552 double | $1692 double |
| $2079 triple | $2238 triple |
For both 2-day and 3-day golf schools please make sure that you call the golf shop to ensure they have availability PRIOR to booking reservations.