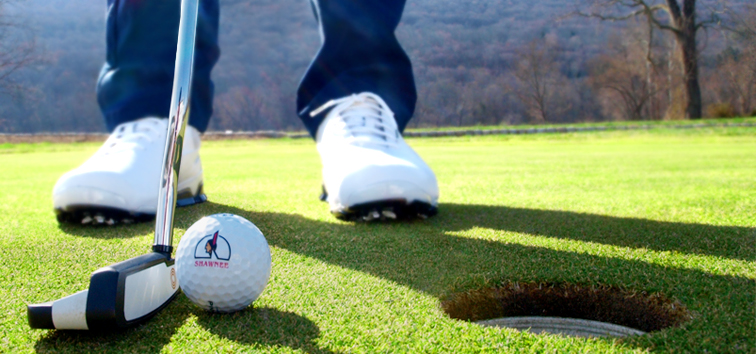 Shawnee Country Club
Two Great Golf Experiences Just Became Better
The Shawnee Inn and Golf Resort and Great Bear Golf Club are teaming up to form...
The Shawnee Country Club
The Shawnee Country Club, will encompass 45 holes of golf at two of the finest courses in the Pocono Mountains. The 27 Holes at the historic Shawnee Inn Golf Resort, designed by A.W. Tillinghast, and 18 Holes of Jack Nicklaus Signature Design golf at Great Bear Golf Club.
An Incredible Invitation for Membership
Pay no initiation fee and receive 35% off the prevailing rate for first year dues. Without a doubt this is the most incredible membership invitation for the Best Golf in the Poconos beginning April 1, 2017.*

As an added benefit, join today for 2017 and enjoy membership privileges through March 31, 2017.
You Have to See it to Believe it
The Best Value for great golf in the Pocono Mountains! You simply won't believe the tremendous value!
Schedule a Tour
Golf Course Fact Sheet
Membership Types, Costs, and Payment Options
Benefits of Membership
Frequently Asked Questions
Membership Application
To request membership information call Sam at (570) 223-2000 x24 or email memberships@shawneeinn.com.
GOLF HISTORY
Click here to download the History of Shawnee Country Club or read on about the first PGA Golf President who worked as a greenskeeper at The Shawnee Inn and Golf Resort.
TOURNAMENT SCHEDULES
2016 SWGA Shawnee Women's Golf Association
2016 SMGA Shawnee Men's Golf Associaition
SHAWNEE COUNTRY CLUB MEETINGS
Shawnee Country Club Board Meeting
Every third Tuesday
7:00pm
Country Club Room
The Shawnee Inn and Golf Resort
Shawnee Country Club Board meetings are held every third Tuesday of the month at 7:00pm in the Club Room at The Shawnee Inn and Golf Resort. You are invited to attend a board meeting to voice your concerns or ask questions. Please notify the current President of your intention to attend.
SHAWNEE COUNTRY CLUB BOARD OF DIRECTORS
Officers:

President: Alan Key
Vice President: Jane Doyle
Secretary: Dan Bowman
Treasurer: Paul Monaco
President of the SWGA: Lisa Pinter
President of the SMGA: Len Schlosberg
Other Board Members:
Tom Doyle
Howard Halpern
Paul Kennedy
Raymond Wolfe
Inn General Manager: Rob Howell
Director of Golf: Jason Hartline
Golf Operations Manager: Steve Taggart
SHAWNEE COUNTRY CLUB BY-LAWS
Shawnee Country Club
Shawnee Men's Association
Shawnee Women's Association

For more info on membership, email us at memberships@shawneeinn.com or contact our Sales Manager, Ms. Sam at 570-424-4000 x24.