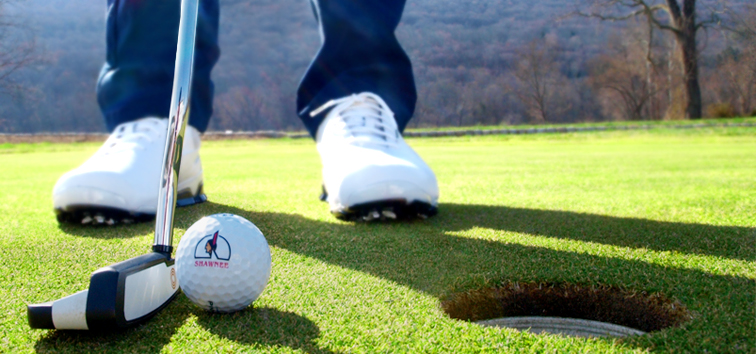 Shawnee Country Club
Becoming a Country Club member at The Shawnee Inn and Golf Resort is so much more than golf. Once joined, members instantly become a part of our history that includes Sam Snead, Arnold Palmer, Walter Hagen, and many others. The greats played here, so can you.
Shawnee's legendary 27 hole golf course is A.W. Tillinghast's first ever design. 24 of our 27 holes are located on an island in the middle of the Delaware River where nothing comes between our members and their game but pure golf.
First Year Members Enjoy A 50% Discount From The Prices Listed Below:
Individual $1,990*
Family $2,775*
Corporate $1,990* for the first membership,
$1000* for each additional membership.
*An additional yearly $250 food minimum per membership is required.
Contact our Golf Pro, Jason Hartline at 570-424-4050 ext 1425 or shawneepro@shawneeinn.com for further information.
All Memberships Include The Following Member Benefits And Discounts:
Use of the Driving Range and Short Game Practice facility
Single memberships receive 2 and Family memberships receive 4 rounds of golf at Great Bear Golf Club
15% off regularly price rounds of golf at Great Bear Golf Club
10% off golf shop merchandise (Not to be combined with any sales and no discount available when using gift certificates)
10% off individual lessons and golf schools
10% off all meals at The River Room, The Gem and Keystone, The Halfway House, and The 28th Hole (Applicable once your food assessment is used up; you must charge the meal to your account to receive the discount)
10% off room only on overnight stays at the Inn
15% off guided fishing trips (Certified Pennsylvania Fishing Guide)
15% off raft and canoe trips (based on availability)
25% off the Chip n' Putt
25% off spa treatments (based on availability)
Playhouse Discount - Each Country Club Membership, family or individual member will receive a gift certificate for 2 admissions to any show and $5 discount off any Main Stage ticket purchased.
33% off Lift Tickets at Shawnee Mountain
Included Amenities:
Private Locker
Private Club Room
Indoor Pool
Fitness Room
Tennis Courts
GOLF HISTORY
Click here to download the History of Shawnee Country Club or read on about the first PGA Golf President who worked as a greenskeeper at The Shawnee Inn and Golf Resort.
TOURNAMENT SCHEDULES
2016 SWGA Shawnee Women's Golf Association
2016 SMGA Shawnee Men's Golf Associaition
SHAWNEE COUNTRY CLUB MEETINGS
Shawnee Country Club Board Meeting
Every third Tuesday
7:00pm
Country Club Room
The Shawnee Inn and Golf Resort
Shawnee Country Club Board meetings are held every third Tuesday of the month at 7:00pm in the Club Room at The Shawnee Inn and Golf Resort. You are invited to attend a board meeting to voice your concerns or ask questions. Please notify the current President of your intention to attend.
SHAWNEE COUNTRY CLUB BOARD OF DIRECTORS
Officers:

President: Alan Key
Vice President: Jane Doyle
Secretary: Dan Bowman
Treasurer: Paul Monaco
President of the SWGA: Lisa Pinter
President of the SMGA: Len Schlosberg
Other Board Members:
Tom Doyle
Howard Halpern
Paul Kennedy
Raymond Wolfe
Inn General Manager: Rob Howell
Director of Golf: Jason Hartline
Golf Operations Manager: Steve Taggart
SHAWNEE COUNTRY CLUB BY-LAWS
Shawnee Country Club
Shawnee Men's Association
Shawnee Women's Association

For more info on membership, email us at shawneecc@shawneeinn.com or contact our Golf Pro, Jason Hartline at shawneepro@shawneeinn.com.