< Back
15 Feb, 2017
A Unique Touch at The Shawnee Inn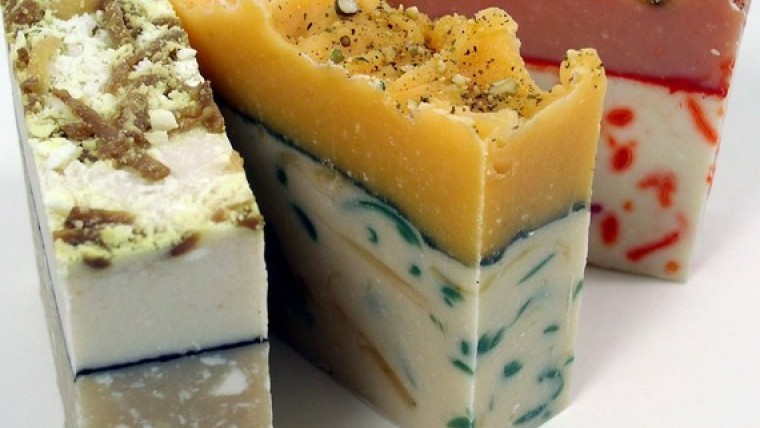 Wednesday, February 8, 2017 (Shawnee on Delaware, Pennsylvania) - The Shawnee Inn and Golf Resort adds a new, unique touch to guest rooms. Following eco-friendly and socially responsible values upheld at the historic Shawnee Inn and Golf Resort, they officially announce a new partnership with Summer Kitchen Soaps; a brand dedicated to using all natural ingredients.
The resort launched this new partnership in early 2017, officially stocking guest rooms with Summer Kitchen soaps on January 29th. These all natural soaps and lotions from Summer Kitchen Soaps come from nearby Stroudsburg, PA, handcrafted just minutes from the resort. Adding to the unique story of these bath products, they offer a sense of livelihood for individuals living with emotional, behavioral, or cognitive difficulties, as each product is packaged at Devereux Pocono Center.
All guestrooms will be stocked with Summer Kitchen facial soap, bath soap, lotion, and conditioning shampoo. The lotion and conditioning shampoo provide a warm vanilla almond scent, while the two soaps have unique purifying aspects. The facial soap is made with rose clay and shea butter, producing a rich creamy lather that draws out impurities while adding extra moisturizing from primrose oil and real coconut milk.
Possibly the most exciting product now included in all Shawnee guestrooms is the bath soap specially made with the resort's very own craft beer from their on-property micro-brewery. The ShawneeCraft Session Porter Soap is made from the ShawneeCraft Session Porter. Conveniently, beer happens to be great for skin, the yeast acts as an antibacterial agent while the hops help soften skin.
For those who can't wait to get their hands on ffull-size versions of these all natural bath products, Spa Shawnee and Salon, located on the lower level of the Inn, will have them available for purchase.
###
Summer Kitchen Soaps creates handcrafted, artisan soap the old-fashioned way. Their soap is made by the cold process method, retaining all the naturally occurring glycerin in the products.
This handcrafted soap is soap in it's true and most pure form. Summer Kitchen Soap uses high-quality ingredients, and their soaps are made in small batches with the personal oversight and care of the soapmaker. They put care and attention to detail in every batch and bar. Their mission is to exceed customer's expectations.